Professional Janitorial Services Company in Palo Alto, CA
If you've got a company in or around Palo Alto, you may be looking for a Bay Area building maintenance company that helps your business run better and ensure a healthy and clean environment. Located in Milpitas, CA, we're positioned to help a variety of companies and organizations maintain top-tier professional environments. Whether you want decontamination services, day porter services, professional janitorial services, post-construction cleaning, or a variety of these services, Empire Building Maintenance Inc. can make your business appear more polished.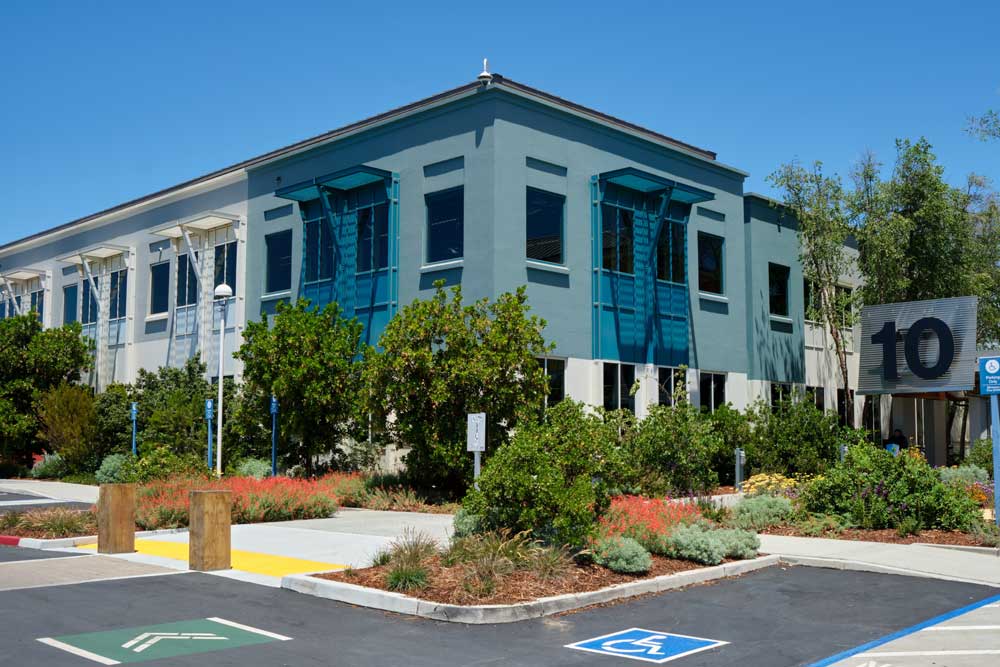 Commercial Services
If you've ever stepped foot into a business and immediately got a bad impression without quite knowing why, you've experienced our tendency to unconscious judgments in action. Before we can even process our opinion on a business, we're already subconsciously taking in our surroundings and coming to conclusions about the place we're in. For that reason, cleaning services can transform the first impression customers have about you. Everyone knows cleaning is important, but many people don't realize just how important it is.
Decontamination Day
The importance of decontamination is known more than ever now. Our advanced decontamination services offer top protection without any toxic chemicals being used. We help protect you from diseases like COVID-19 and other contaminants that can cause a whole lot of trouble.
Porter Post
We offer day porter services, which can help you maintain a clean and functioning business throughout the entire workday. Lots of things can happen during a business day, but a porter in their post can keep up with all the messy situations that may arise each day.
Construction Cleaning
Unfortunately, construction leaves a huge mess behind, and it can feel like you'll never get all the dust and debris out of your space after a construction job. You might not even know where to start. Don't worry. Our experts know how to masterfully clean after construction. Construction projects should be exciting and not be moments that fill you with dread.
Frequently Asked Questions?
What is the difference between cleaning and professional janitorial services?
For many people, cleaning is just a chore on a long list of things you have to do. Getting help cleaning can save a lot of time and energy, but the type of cleaners you would hire for your home are not the same you would hire for your business. Both cleaners can be equally competent at what they do, but they aren't as competent at what the other cleaner would do.
Professional janitorial services do share a lot of the same principles as regular house cleaning, but there are certain qualities that set it apart. With higher traffic and more intense needs, Professional janitorial service can be a challenge, but it's one we love to take on.
Professional janitorial services usually take on bigger projects and can work with specific types of businesses like offices, hotels, sports facilities, medical facilities, and stores. These locations require different standards of cleaning than your home would. For example, it's especially important to take certain precautions when cleaning a medical facility, where proper cleaning can literally be the difference between life and death.
Some areas that distinguish professional janitorial services are:
Heavy cleaning
Waste clean up
Hazardous cleaning
Additionally, professional janitorial service often uses different types of cleaning products and techniques. Cleaning behaviors are also more routine when you choose professional janitorial services because the cleaning schedule is usually quite regimented whereas many people are less rigid about cleaning their own homes.
The bottom line is that professional janitorial service doesn't focus on the same things as run-of-the-mill home cleaning because businesses have different needs and standards that they must maintain. Furthermore, professional janitorial services will use different tools, techniques, and products to ensure goals are met.
What is the difference between a day porter and a janitor?
Most people have heard of a janitor, but generally, people are less familiar with a day porter. While many of the tasks of these people may seem similar, there are distinctions in what each person does. These distinctions can help you determine what's right for your business.
A janitor usually focuses on maintenance and sanitation tasks like deep cleaning, sanitizing surfaces, vacuuming, sweeping, and carpet cleaning. Meanwhile, a day porter often prioritizes the organizational elements needed to keep a business clean. For example, a day porter might restock toilet paper or keep the kitchen in order. A janitor also generally will do their work after business hours, allowing them to more easily do their jobs without interrupting the workflow. A porter, on the other hand, usually is around for most of the workday to keep things looking good throughout the day and handle all the little tasks that can build up in a commercial space.
Of course, many of these workers will pitch in where they are needed and are willing to offer their skills as required. Thus, there can be some overlap in what these workers do, and they are usually pretty flexible in the tasks they'll take on. In any case, they will be more competent in the roles they are most used to playing.
What is the meaning of professional janitorial services?
Professional janitorial services is the process of taking care of the sanitation and maintenance needs of commercial space. Commercial spaces include a variety of businesses and organizations. These places are often heavily used, and they bring people from all over the place together. Such an environment can be perfect for creating filth and spreading germs.
Thus, it's necessary to have a professional janitorial services that understands the unique cleanliness challenges that a commercial space faces. Not all spaces have the same needs, and it is our job to help you understand your needs and how to make your business as clean as possible.
Need Professional Janitorial Services in Palo Alto, CA?
EBM's Bay Area location makes us a great choice for those who need floor stripping and other cleaning services in Palo Alto. Our dedicated and detail-oriented staff are determined to give each client exactly what they need.
We understand that each business has its own priorities and requirements from us, so we never offer a one-size-fits-all approach. Rather, we work with each client to guarantee success for everyone involved. Our transparent and upfront approach helps us create lasting relationships with clients.
If you're interested in any of the services we have to offer, contact us today, and we'll be glad to give you a quote. We'll also be happy to answer questions that may arise.